Should You Season Ribs Overnight? Best Time to Rub Your Racks
Disclosure: This post may contain affiliate links. If you use these links to buy something we may earn a commission at not additional cost to you. Learn more.
There is nothing better than a weekend barbecue that culminates in a rack of ribs that are bursting with smoky goodness, but no, wait, there is! Ribs that have been dry rubbed that enhance the flavor to the level of ambrosia. I am pretty convinced that the food of the Gods was just a rack of dry-rubbed, smoked, and barbecued ribs that brings your taste buds to Nirvana.
Should you season ribs overnight? This comes down to personal choice. The best time to rub your racks is just that, multiple times. There is no one perfect time, as it depends on what you want the desired effect to be — a quick rub for a more meaty flavor or an overnight rub for a more tangy flavor.
The best way to determine when you should rub your racks depends on the end result you desire. Either rubbing the racks right before you smoke them or letting them sit overnight has two completely different effects. I will go into explaining the differences between them so you can decide if an overnight rub is best or preparing them right before you cook them is best.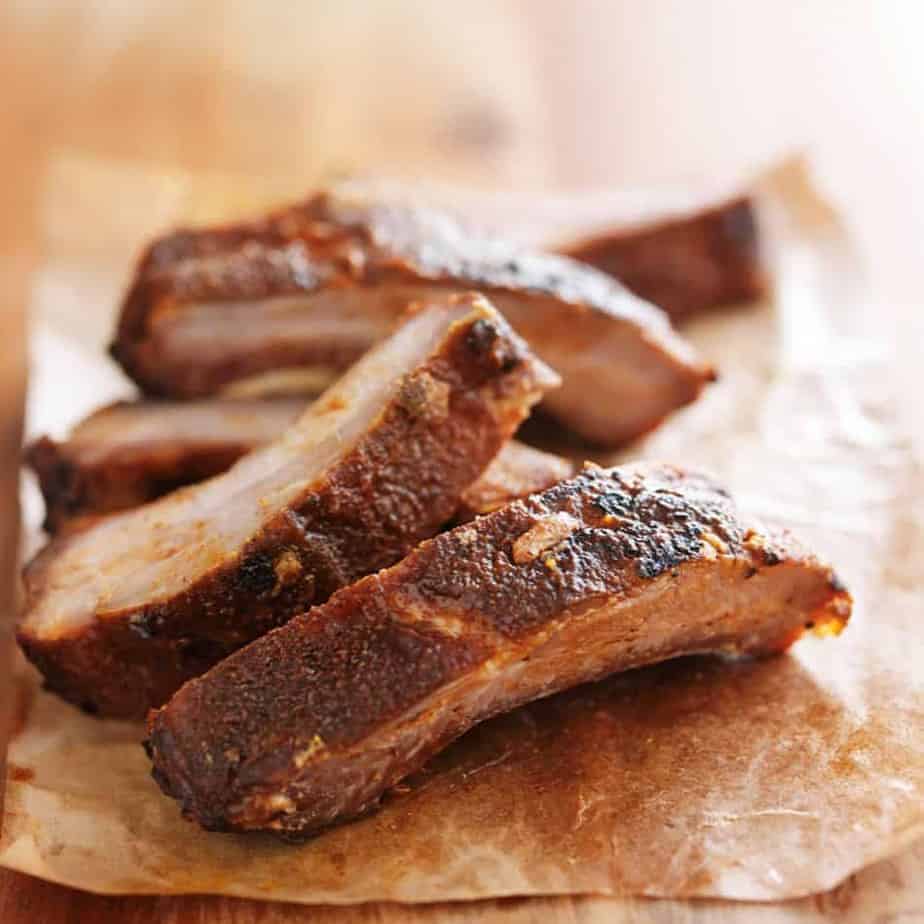 Rub Em and Smoke Em
By rubbing the seasoning onto the ribs shortly before you smoke them, the rub doesn't have the opportunity to soak up as much moisture from the ribs as they would if done overnight. This will leave more of a dry bark type coating on your ribs, which would be good for a spicier mix or if you plan to add a liquid onto your ribs during the cooking process.
One of the advantages of not letting the rub sit overnight on the meat is it leaves more of the original meat flavor intact. So if you rather a more natural flavor to your pork, then this method may be more to your liking.
This could offer you the opportunity to do everything at the same time rather than preparing the night before and then having to spend more time before smoking them to finish preparing them.
Once you have your smoker starting to warm up, rubbing your ribs will allow for a drier starting product. This will allow for a drier, less sticky rack, but it would hold an additional sauce better.
Let Em Soak in the Flavor
When you decide to let the ribs sit overnight, the moisture from the ribs will soak into the rub a bit, turning it more from a dry rub into a thick glaze. The seasoning will have a chance to flavor the outer meat more, which with ribs that is a considerable amount, and it will enable you to get a tasty, caramelized sauce type coating.
The upside to this method is that you can build a thick sauce from different dry ingredients that a wet sauce can't come close to matching. This can enable you to tweak a recipe by the tiniest hint of flavor and make your ribs either more sweet, spicy or savory.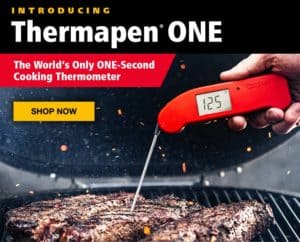 Allowing the rub to sit overnight could also grant you the benefit of time as well. By preparing the ribs the night before, you have less to do on cook day.
You could even build a sauce using the dry rub ingredients then add in some wet ingredients, like honey (flavored honey like orange blossom is my personal favorite) or even a bit of apple cider vinegar to add some extra tang to the mix.
I like to add a sweet rub the night before and then brush on a mix of apple cider vinegar with honey, for that extra zing in the last half hour of cooking. Regardless of whether you like your ribs sweet or spicy or a little more earthy, I found a few recipes that could start you off on the right foot.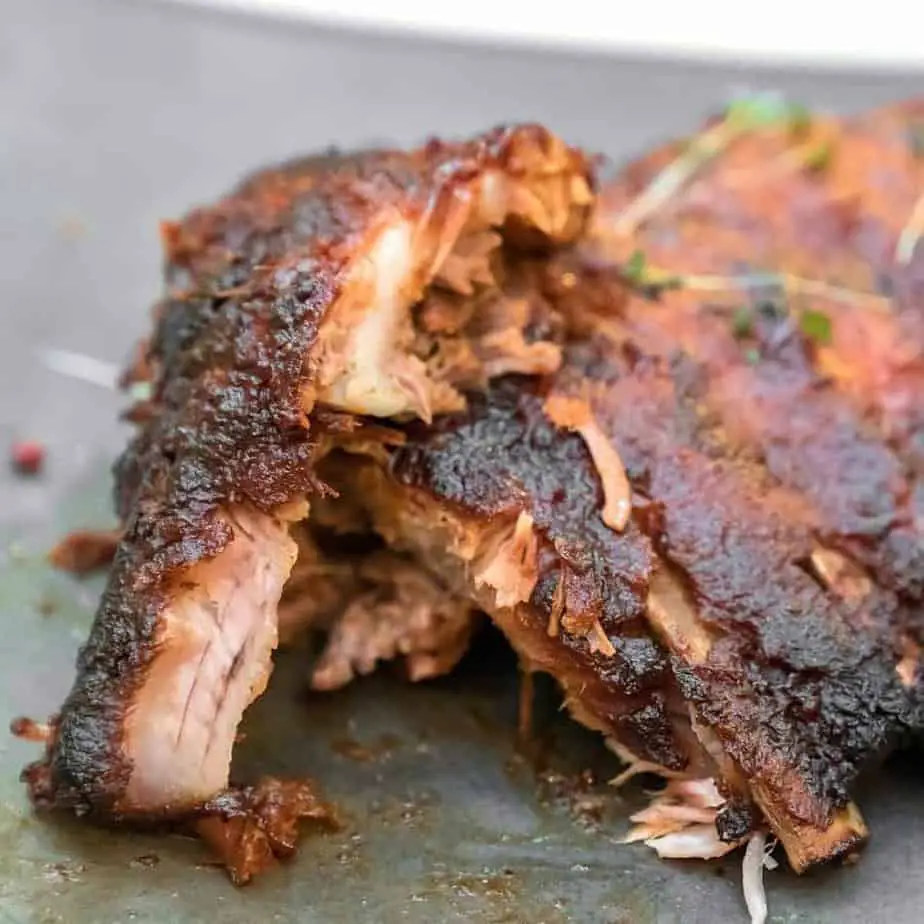 The Sweet Rub
For this sweet treat, you will need the following:
½ Cup Raw Sugar
½ Cup Brown Sugar, lightly packed
½ Cup Salt, Kosher preferred
3 tablespoons chili powder
1 tablespoon ground cumin
2 teaspoons black pepper
2 teaspoons onion powder
1 teaspoon garlic powder
1 teaspoon grated orange peel
¼ teaspoon ground thyme
¼ teaspoon cinnamon
¼ ground chipotle or cayenne (optional)
Since ingredients like sugars can clump together, especially in high humidity areas, mixing in a food processor would be best. Makes about 2 – 2.5 cups of rub which is more than enough for a couple of racks, so you can store in a cool dry place for up to six months. I prefer to use an airtight container, just because spices can lose their flavor quickly once ground up.
The Spicy Rub
This recipe turns the heat up a bit, which you can turn up even hotter with a few extra ingredients. For a spicy rub, you will need the following ingredients:
⅓ Cup chili powder
⅓ Cup golden brown sugar, tightly packed
¼ cup Salt, sea salt would be recommended
¼ Cup ground pepper, black preferred but white can also be used
2 Tablespoons ground mustard
2 Tablespoons ground cumin
1 Tablespoon garlic powder
1 Tablespoon onion powder
1 Tablespoon paprika
1 teaspoon cayenne pepper
To spice things up a bit more, you can use dried, ground up jalapeno peppers or even ground up ghost peppers. This recipe will make about a cup and a half of rub. If you want to add some extra flavor in with some extra heat, you can use horseradish or ground ginger, though fresh ginger actually packs a bit more of a spicy punch.
For a spice blend that adds a unique flavor to a rub, you can use Old Bay seasoning. It's not something readily found if you don't live on the east coast, but it has a sweet heat that can give a spicy recipe a bit of a punch. Just use sparingly as it can throw a pretty big punch if you are not careful and could easily overpower any other spices rather quickly.
Also, be sure that you use garlic powder and onion powder, not garlic or onion salt. They look the same but will really throw off the flavor balance in this recipe.
The Savory Rub
This recipe is not quite as sweet and has less involved. It works well for a limited pantry or if you are looking for a good base to build your own. It will only cover a couple of racks, but it is a good base to build off of, especially if you want to create a family recipe to pass down. For a more savory rub, you will need the following ingredients:
3 Tablespoons brown sugar, light
1 and ½ Tablespoons paprika
1 and ½ Tablespoons salt
1 and ½ Tablespoons ground pepper, black
1 Teaspoon garlic powder
Granted, while this may be a very basic base rub, you can add things like rosemary and thyme for a more earthy flavor. Onion powder would give it a nice sweet touch without making the rub overly sweet.
If you want to get a bit exotic, then exchange the paprika in the above recipe for smoked paprika. It has a deeper flavor than the regular stuff, but it is not found in every grocery store. Not exactly a specialty order item, it is just a little bit harder to find. You will find it is well worth the search when you taste that earthy addition to a custom rub.