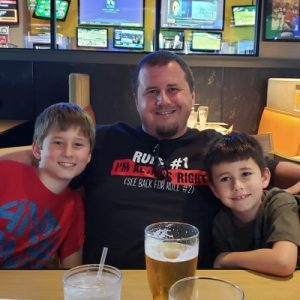 Hey BBQ Fans! I'm Mike Greenly.
Good barbecue isn't only about how it tastes, but who you taste it with.
I got into BBQ many years ago after receiving my first smoker (a Weber Smokey Mountain) as a gift. Since then, I've enjoyed backyard barbecuing for my family friends and love to share what I've learned with others.
I created Totally Smokin' as a place where I can nerd out about all things barbecue. As a BBQ enthusiast, I love researching, learning about, and trying out new things to put on the smoker. After many years, I decided to start this blog to share things I've learned about barbecue, as well as new things as I pick them up along the way.