How to Use the 321 Method for Cooking The Perfect Rack of Ribs
Disclosure: This post may contain affiliate links. If you use these links to buy something we may earn a commission at not additional cost to you. Learn more.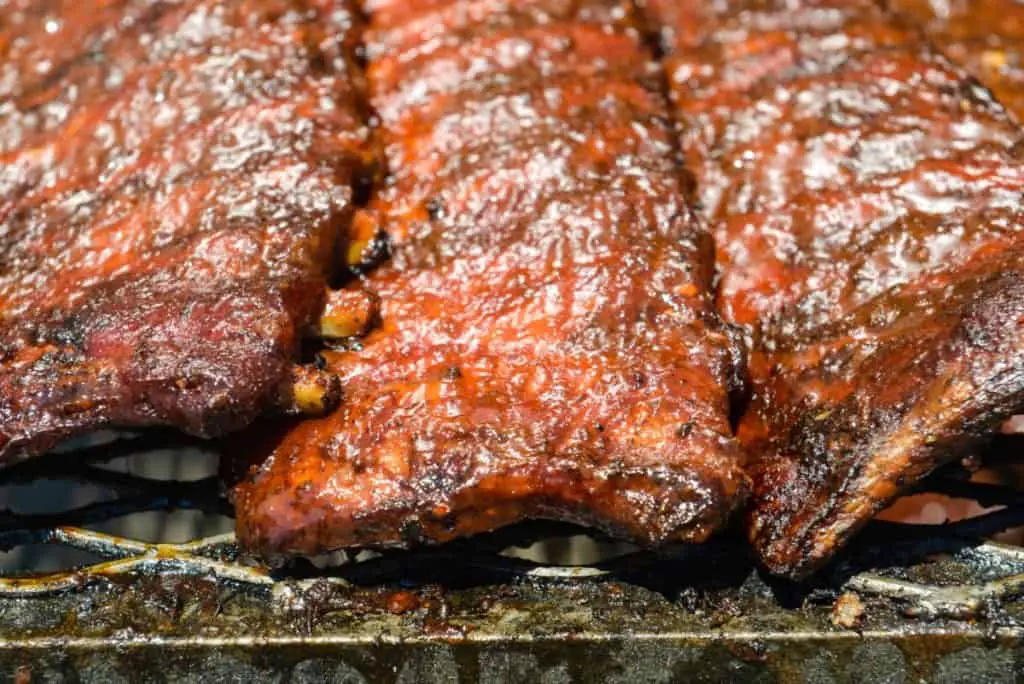 Are you looking for the easiest, most delicious way of cooking the perfect rack of ribs? Well, here is a simple and easy secret, known as the 321 Method, that makes amazing ribs for anyone either starting or losing for an easy-to-make meal.
The 321 Method involves 3 hours of unwrapped ribs cooking at 225°F, then wrap ribs in foil for another 2 hours after adding some sauce, then unwrap those ribs while adding just a bit more sauce for 1 more hour.
The best part about this method? It's the easiest method to learn and use! You don't even have to be a pitmaster to make the meat on the ribs absolutely melt off of the bone. It's quite literally as easy as 123, or rather, 321. Keep reading to learn the details!
Step by Step 321
3. Cook for Three Hours Unwrapped
The first step in starting out the process is cooking the ribs uncovered, at 225°F, for three hours. They can be coated in whatever rubs or sauces are either available or your favorite. Rubs are great for the first step because it helps to enhance the smoky flavor.
2. Now Wrap Ribs in Foil for Two Hours
After those three hours, take the ribs off of the rack, wrap them in foil, and then put them back on the grill or smoker for another two hours. If you want, you can also put another layer of sauce on top of what was being smoked. It can enhance the tangy flavor, as well as keep the meat moist, but that is an optional step. The foil keeps in moisture and makes the smoky flavor more intense.
1. Unwrap Ribs, Slather in Sauce, and Cook for One More Hour
The final step is to unwrap the ribs, and slathered in the final layer of sauce. If you do decide to leave them dry, then they may come out dry as well, so coating your ribs in an extra layer of sauce enhances the meltiness of the meat. After about 20 minutes, check on the level of cooked-ness, just to make sure they don't get burnt or crispy. Depending on how much sauce you want and the flavor you want your meat to be, you can add one more layer of sauce before you take them off the grill. Turning up the heat of the grill for the last 10 to 15 minutes will make the sauce tacky against the meat, adding that rich, juicy flavor.
Best Sauces and Rubs for the 321 Method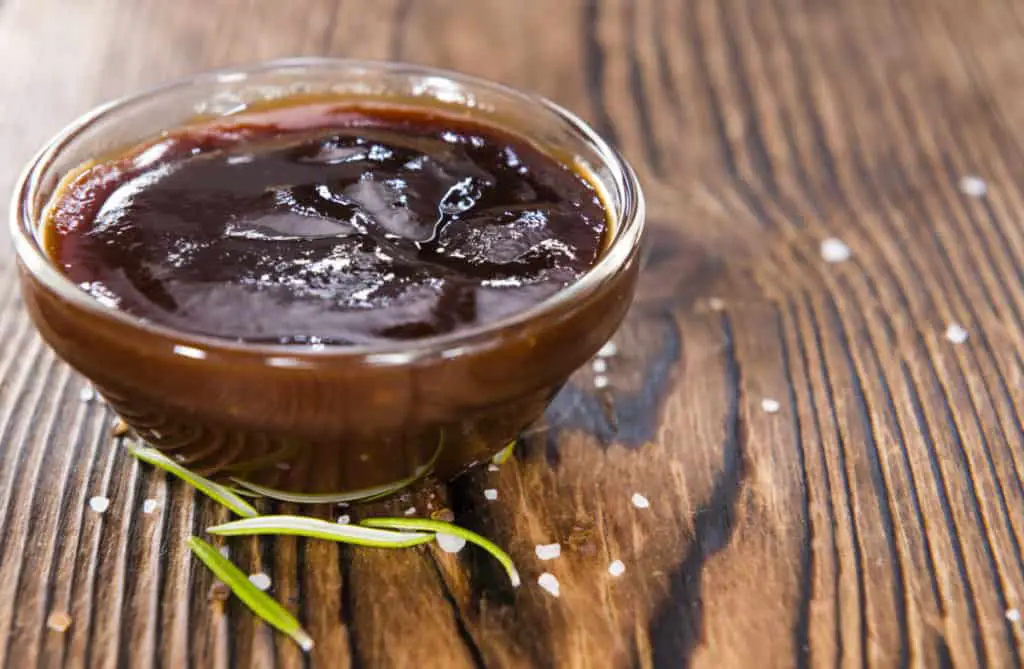 This is an entirely preferential step when it comes to cooking your ribs with the 321 Method. You may choose to make your own rub or sauce, and that's based on flavor and what you or your kids and family prefer. Here's just a few of our favorite rubs and sauces that can make the most delicious ribs.
A list of some great dry rubs, in no specific order or specification:
Famous Dave's Rib Rub
An absolute fan favorite, this rub is an excellent choice for beef short ribs. Smoking your meat with a bit of a rub is lip smacking delectable. An excellent, smoky flavor with a bit of tang, and now you have some of the most delicious, melty meat ribs ever. Of course, you can find this at your local Walmart, and it is super affordable.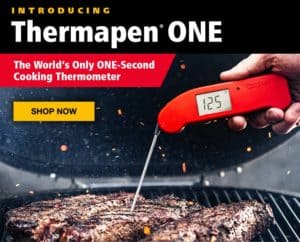 Killer Hogs Barbecue Rub
This rub is perfectly mixed together with a little bit of salt, a little bit of sugar, and some other spices that give it some heat. A little bit of sugar, a little bit of spice, quite literally makes everything nice and tasty. It has a bit of a smoky flavor because of the various spices, and is absolutely perfect for pork, which makes it excellent to try with this method for pork ribs. If you're looking for an affordable option, here it is available on Amazon.
Plowboy's Yardbird Rub
With the perfect balance of savory and sweet, this rub is beautiful and makes for an excellent option when it comes to layering a rub over ribs to be smoked and slathered in sauce and rub. Of course, it has a bit of a salty flavor, so if it seems too salty, add a bit of brown sugar to the mix to make it a bit more sweet. It pairs perfectly with anything related to pork, so it's certainly worth trying with the 321 Method. Of course, you can find this at Walmart or on Amazon.
McCormick Grill Mates Smokehouse Maple
A light, sweet flavor that comes from the brown sugar is what makes this rub stand out from others. Meat that is sweet and falls off of the bone at the same time is a beautiful pairing. This is a fairly regular and common option because it's available at Walmart, and is always a safe option. If you're uncertain as to what rub to try, this could be a rather delicious one to choose and see if you like it.
Seasonest Keep it Hot Variety 5-Pack
Experimenting can be great when it comes to learning what flavors you like and what combinations are tastiest. So here's some fun, tangy flavors to try in a variety of flavors. There's a few different flavor packs, whether you're looking for more spice or a variety of sweet and spicy, and they can all be found on Amazon at a reasonable price.
Another rather great list of some barbecue sauces, again, in no specific order: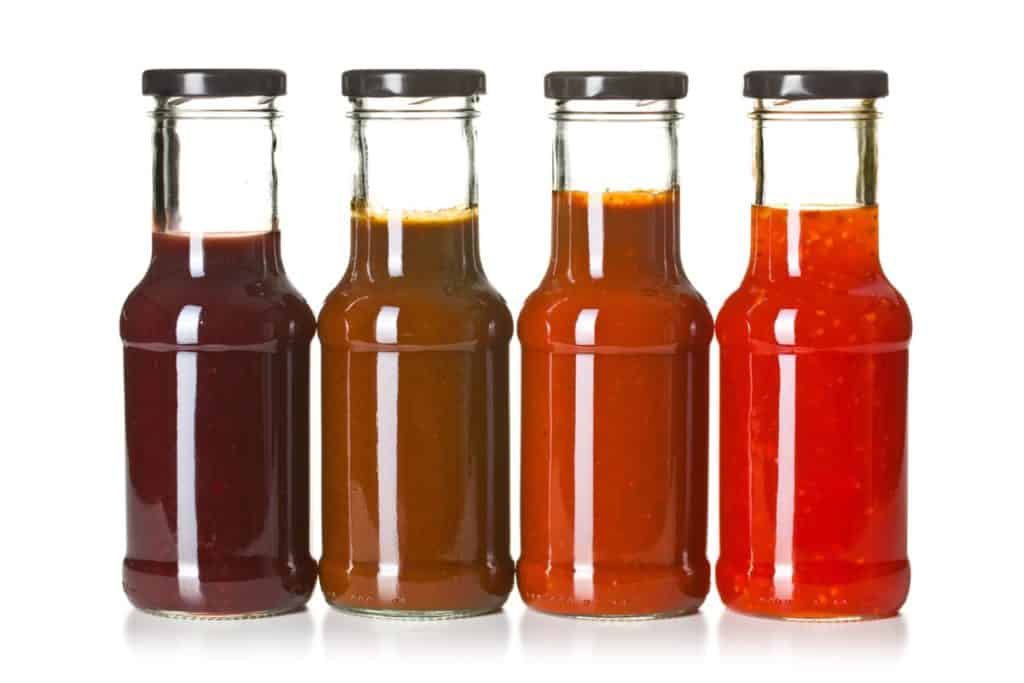 Sweet Baby Ray's (classic)
Whether you're having a hamburger or eating a steak, Sweet Baby Ray's is a fan favorite, and can be found in any meat eater's fridge. This can be paired with quite literally anything you want, and makes ribs absolutely delicious. It's affordable, and can be found at Walmart.
Bone Suckin' Sauce
The name is all you need to know about how delicious this sauce truly is. With some hints of apple and honey, it has a rather sweet flavor to it. It'll be hard to put your ribs down once you start, and will most certainly be a family favorite. It's available at both Walmart and through Amazon, whether you need some human interaction or it delivered right to your door with two-day shipping.
Bulls-Eye Original BBQ Sauce
This may not be as common of a name as you're used to, but that doesn't mean it isn't absolute finger licking good. If you're looking for an all-in-one flavor, this is the one. It's got a sweet flavor, but then has a bit of a kick to it at the end. Literally has the best of both worlds. If you're looking for something in a pinch you can find it at Walmart at a great price.
Stubb's Original Bar-B-Q Sauce
It's more of a common name, and may be well-known among the pit master community. However, this particular sauce has more of a kick to it, with a bit of a peppery after-taste at the end. It's not usually great for a younger audience because of the peppery taste, but if you're looking for different, this is the one for you. Of course you can get this at Walmart! Crazy, right?
King's Hawaiian Original Sweet Pineapple BBQ Sauce
Of course, this sauce has a pineapple-y flavor, which makes it both tangy and sweet. If you're looking for some extra sweet meat, then you can use it both times as indicated in the 321 Method. King's Hawaiian is, of course, famous for their rolls, so who says this sauce wouldn't be any better. You can find this at your local Walmart or have it shipped straight to your home through Amazon.
Are Pork or Beef Ribs Better for the 321 Method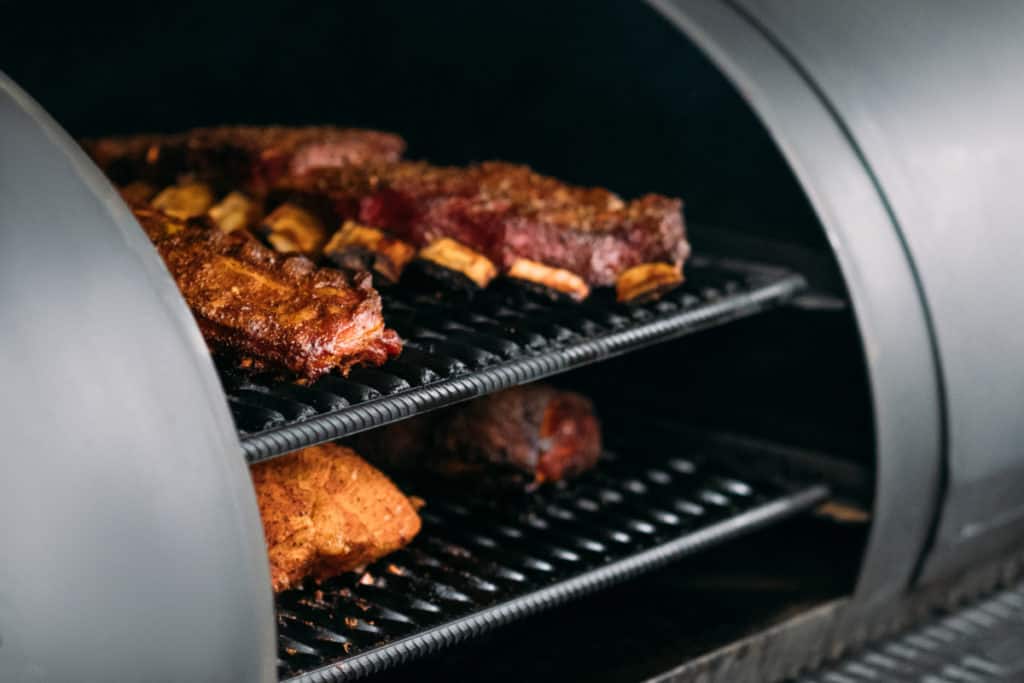 The most obvious difference, of course, is the flavor. They do happen to come from two completely different animals, so that makes the flavors out to be completely different, if that wasn't obvious enough. Beef ribs have a bit more fat than pork ribs, which can make them a bit softer when being smoked. Fat helps to retain moisture when cooking meats for an extended period of time, which produces that falling off the bone effect. And, of course, beef ribs are a bit larger, due to the size of the animal. So, the thing is, which is your personal preference when smoking. What type of flavor are you looking for when smoking and slathering on rubs or sauces.
The only obvious difference may be the temperature at which you cook your pork and beef ribs using the 321 Method. Beef ribs tend to be a bit more tender when using the 321 Method, which is because of their consistency as meat. Fat and the retention of moisture are usually best for slow cooking meat. Beef ribs also tend to be used more often and have a more flavorful taste because of the fat. Personal preference is the biggest factor, but otherwise, both are delicious and great options for this method.
How to Pick the Right Wood for Smoking
Every wood gives off a unique flavor specific according to it's composition. For a seasoned pit master, it's easier to know which woods pair best with which meats and cuts. That's what it means when you pick out the Hickory Smoked Ham at the deli in your local grocery store. So, picking the appropriate wood for your meat is what will make a difference in flavor. Here's a list of the most common used woods and the accompanying flavors:
Oak (average go-to) – has a medium smoky flavor that is great for beginners; best meats for this smoke are beef, brisket, and sausage
Hickory – has a sweet, savory flavor, but don't add too much or the meat will be bitter; ribs, and any red meat
Maple – a sweet, smoky flavor; works great with pork and poultry
Pecan – a rich, nutty flavor; paired best with ribs, briskets, and roasts
Apple – this wood calls for a long, savory process with a mellow flavor; is great for chicken and pork
Cherry – has a fruity flavor, and can be mixed with other hardwoods for varying flavors; is perfect for either chicken, turkey, or ham
These are usually the best woods to pick from when it comes to smoking your ribs. The composition of the wood smoking and resting over the meat with the rubs or sauces makes the meat even more delicious, which is usually the best choice when smoking meat. Of course, each one is paired best with a specific meat, so make sure to pick the right one that will bring out the most delicious flavors of your meat.
Charcoal vs. Wood
Choosing wood for smoking your ribs, or any meat, is what makes the flavor unique and different. As stated earlier, wood's composition holds different flavors based on what it's growing from. Most seasoned pit masters know the woods they prefer and what they are paired best with. The list above is to help guide those who are less experienced and looking for some guidance in regards to woods and pairings. Most pit masters tend to prefer the method of smoking, as the flavoring and time it takes to make the meat tasty is what most people prefer.
Charcoal can also be used with the 321 Method, if that is something that is available or preferred. It's not the most common method, and not usually preferred over smoking either. However, if charcoal is the only thing available to cook with, then it can certainly be used in place of wood. It's not as though you can pick a flavor of charcoal that will give a hint of flavoring to your meat, unfortunately. Either option is totally fine to use, but the wood smoking version is usually the better option because of taste preferences.